What is an HRV and How Does it Improve Indoor Air Quality?
By:admin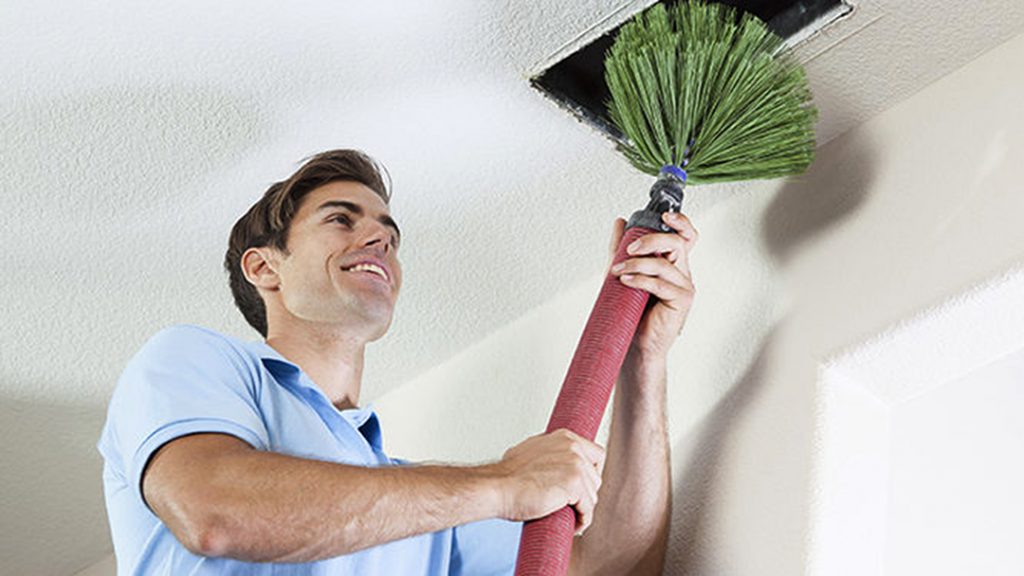 article on the importance and benefits of HRV cleaning for homes and buildings.
In the modern world, people are becoming more conscious regarding the air quality in their homes and buildings. With advancements in technology, new innovations have been developed to improve the quality of air inside buildings. One such innovation is the Heat Recovery Ventilator or HRV.
HRVs are systems designed to provide fresh and
clean air
into homes and buildings. They work by exchanging indoor stale air with outdoor fresh air and vice versa, while retaining the indoor temperature. Essentially, these systems operate by drawing air from outside, passing it through a heat exchanger, and then distributing the filtered and conditioned air to various rooms in the building.
Despite the importance of these systems, many homeowners and landlords neglect the regular maintenance of HRV. It is important to note that an unclean HRV can lead to indoor air contamination, which in turn causes illnesses and allergies to residents.
HRV cleaning is an essential part of maintaining indoor air quality. Over time, the filters and heat exchangers in HRVs become clogged with dirt, dust, and other pollutants. If these pollutants are not removed, they can breed bacteria and other microorganisms, which contribute to respiratory illnesses like asthma and allergic reactions.
Therefore, it is essential to regularly clean HRV systems to prevent the buildup of bacteria and pollutants. Cleaning the filters and heat exchangers in HRV is a task that must be carried out by certified and experienced professionals. These specialists will remove any dust, dirt, and other pollutants that have collected within the system.
In order to ensure that your HRV is adequately cleaned, it is crucial to employ the services of a reputable company. One such company is Ultra Duct Cleaning Services, which is renowned for providing top-notch HRV cleaning services. The company is composed of highly trained experts who use state-of-the-art equipment to clean HRV systems.
Upon inspecting an HRV system, professionals at Ultra Duct Cleaning Services will make sure to clean every component of the system. This includes removing and cleaning the filters, cleaning the heat exchangers, and performing an overall inspection to ensure that the system is functioning optimally.
The benefits of regular HRV cleaning are numerous. First, it helps improve indoor air quality by removing pollutants that cause contamination. This leads to better overall health for residents, especially those with respiratory issues. Additionally, HRV cleaning helps increase the lifespan of the system, thus reducing the need for frequent replacements, which can be costly.
Overall, HRV cleaning is an important aspect of home maintenance that must not be overlooked. With a company like Ultra Duct Cleaning Services, homeowners and landlords can rest assured that their HRV system is in good hands. By entrusting professionals with the task of cleaning HRV, residents can enjoy the benefits of clean and fresh air all year round.