Double way air exchange ventilation+ Heat Recovery Energy Saving+ Optional Sub HEPA F9 filter fresh air purification
Reducing running cost of air conditioning system,
Ideal fresh air heat recuperative ventilation solution for residential HVAC projects.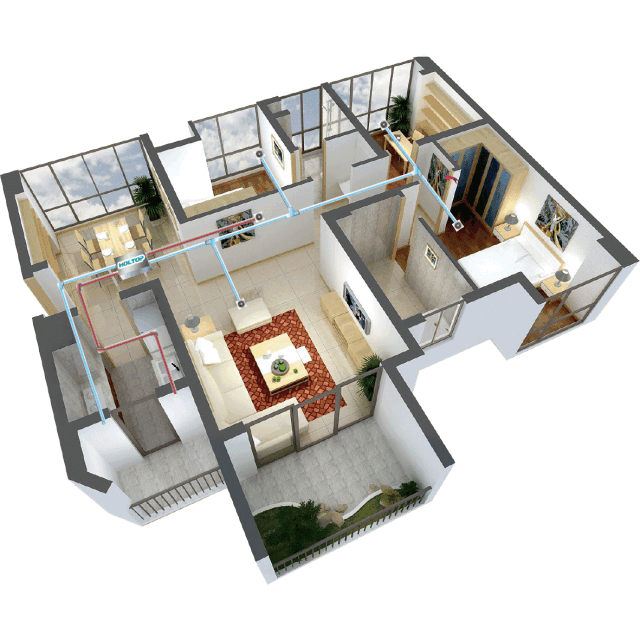 Main Features of Holtop Residential Energy Recovery Ventilation System (ERVs 200~400 m3/h, AC motor)
● High Efficiency Energy recovery
● Airflow range: 200-400 m3/h
● AC motor
● Bypass function
● Good Insulation
● Slim design suspended installation
● Easy Maintenance
● PM2.5 filter for option
● LCD Intelligent control
Holtop Slim Design Residential Projects Suspended Heat Energy Recovery Ventilation system unit is built in higher efficiency E.R.Paper Plate Fin Type Total Heat exchanger
The
E.R.Paper Plate Fin Type E

nthalpy exchanger is made of the latest nanofiber structure to ensure higher efficiency.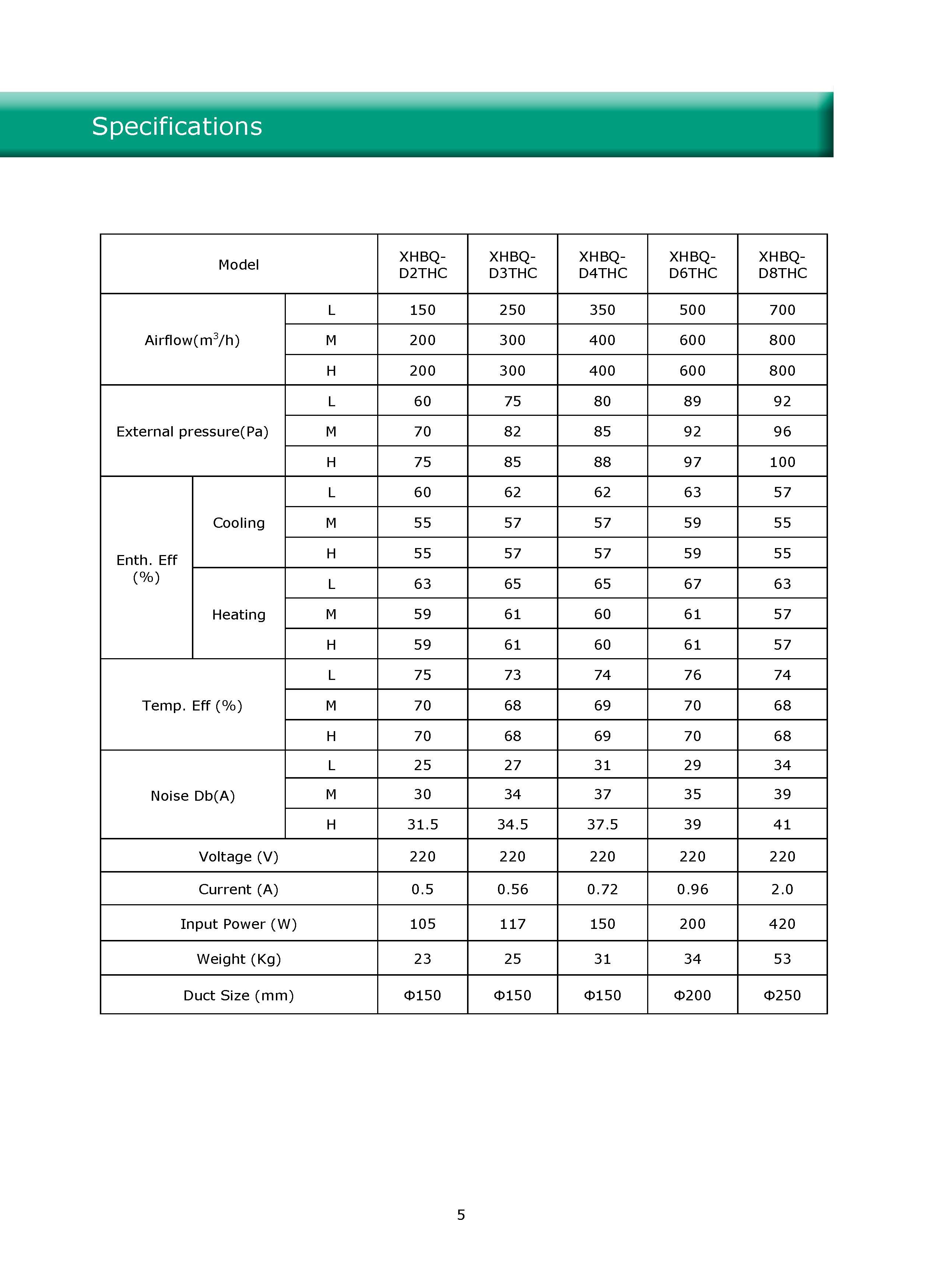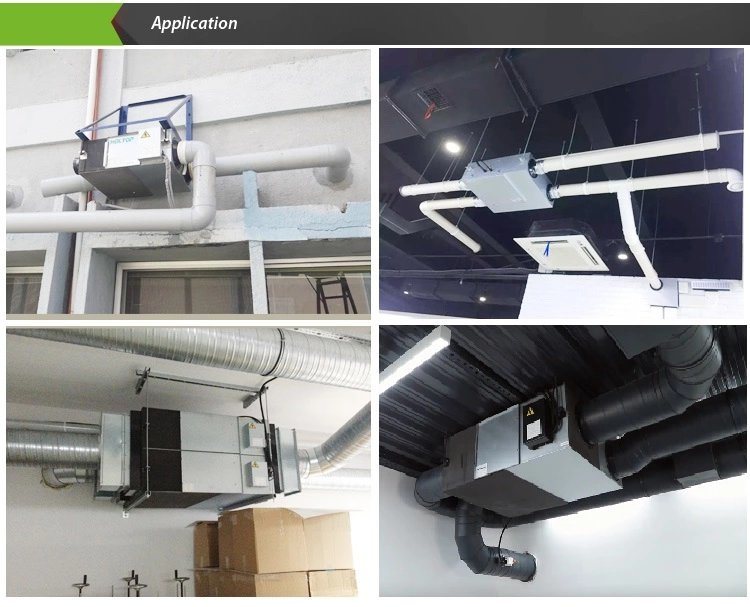 Intelligent control system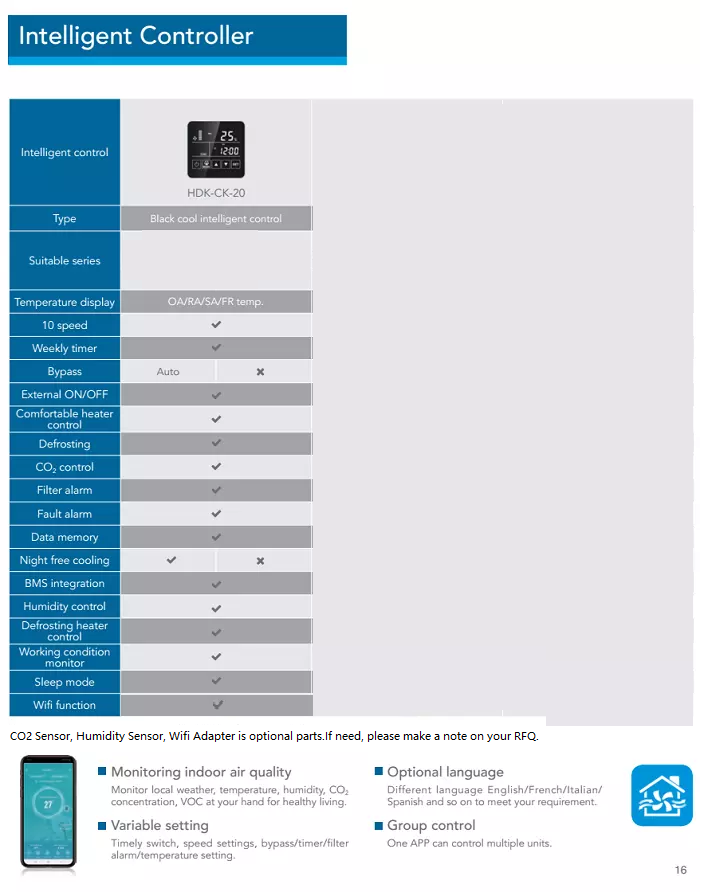 1. Choose the proper installation types based on the building structure
2. Determine the fresh airflow required according to the use, size and number of persons
3. Select the right specifications and quantity according to the determined fresh airflow

Example
The area of a computer room is 60 sq. meters (S=60), the net height is 3 meters (H=3), and there are 10 per-sons (N=10) in it.
If it is calculated according to "Personal fresh air consumption", and assume that: Q=70, the result is
Q1 =N*Q=10*70=700(m3/h)
If it is calculated according to "Air changes per hour", and assume that: P=5, the result is
Q2 =P*S*H=5*60*3=900(m3)
Since Q2 > Q1 , Q2 is better for selecting the unit.
As to special industry such as hospitals (surgery and the special nursing rooms), labs, workshops, airflow required should be determined in conformity with regulations concerned.
Holtop is the top manufacturer specializing in ERVs/HRVs,heat exchanger and AHU products production and supply in China, founded in 2002, areas covered more than 30,000 square meters, turnover of 2012 is 42 million dollars, we have enthalpy testing lab. for products test. As a leader in energy/heat recovery equipments, we cooperate with more than 30 famous companies who located in Europe, the Middle east, Korea, Southeast Asia, Taiwan, etc. supplied equipment to Beijing Olympic and Shanghai Expo 2010, works together with domestic and international brands like Midea, Haier, Hitachi, etc.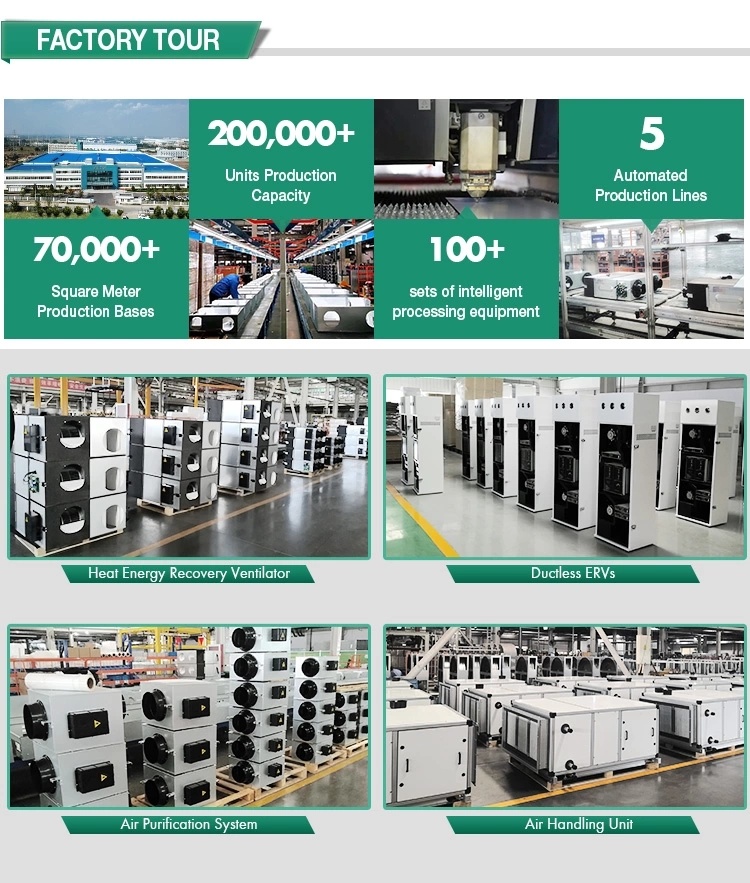 Holtop cooperate with world famous brand or offer OEM service including Hitachi, LG, McQuay, TRANE, Systemair, Aldes, York, Haier, Gree, MHI Group, Midea, Carrier, Dunham-Bush, etc.

Holtop products stand for TOP quality in heat recovery ventilation filed in China, certificated by CE, Eurovent, ISO and other different approved tests like anti-flaming test,