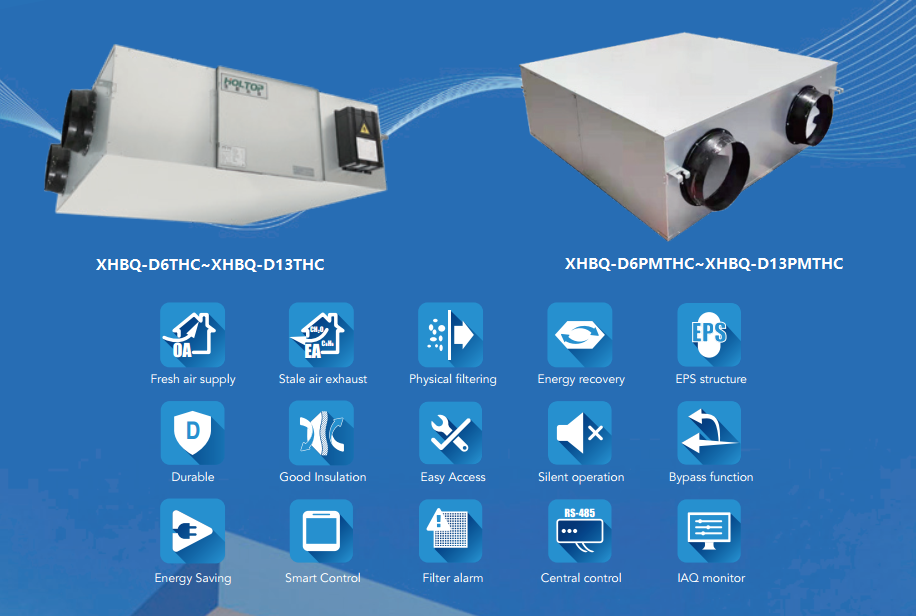 Good thermal insulation

The whole series are intergated with EPS structure, effectively preventing condensation, and improving thermal insulation and saving energy consumption.

New primary filter

New primary filter is made of aluminium alloy frame

and rubber filtration materials with nice appearance

and longer service life.

Sub-HEPA F9 filter integrated optional Optional sub HEPA F9 filter, particle diameter under 2.5μm can be filtered effectively, IAQ (indoor air quality) will be increased obviously.
New compact structure New airflow channels are to increase heat exchange surface and improve energy recovery efficiency.
Easy maintenance • Regular access door is for maintenance of primary filter, PM2.5 filter and heat exchangers. • Increase two professional access doors for the control and fan maintenance.
Higher efficiency with 3rd generation enthalpy exchanger The 3rd generation enthalpy exchanger is made of the latest nanofiber structure to ensure higher efficiency. The heat exchange materials are mildew resistance and fire retardant.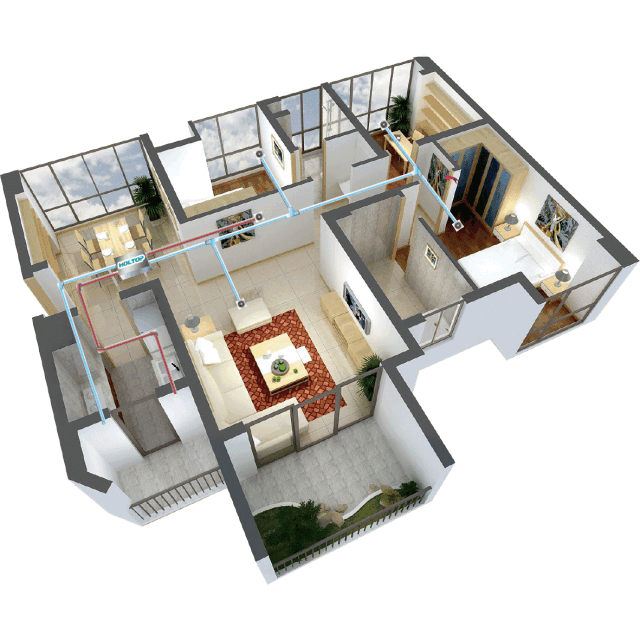 Specification: