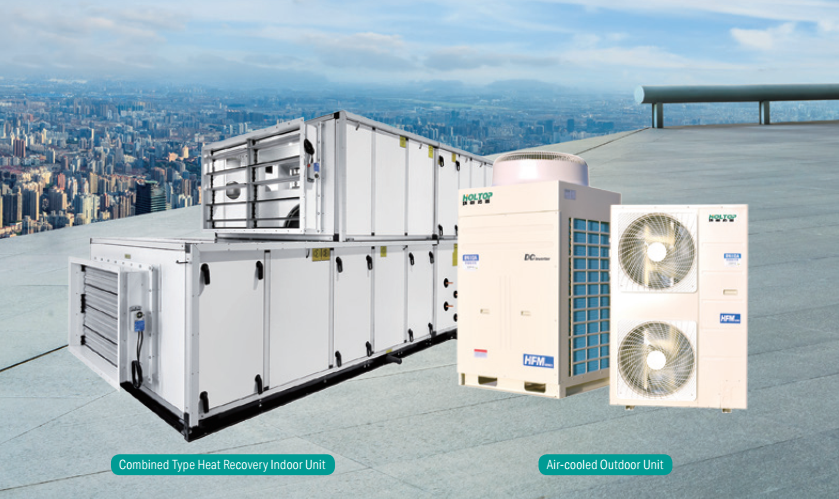 Holtop DC DX Air Handling Unit includes DC Inverter DX air conditioner outdoor unit and constant frequency DX air conditioner outdoor unit these two series.
The capacity of DC inverter DX AHU is 10-20P, while the capacity of constant frequency DX AHU is 5-18P.
On the basis of constant frequency DX AHU, the newly developed DC inverter DX AHU adopts the enhanced vapor injection technology to open a new era of low-temperature heating.
The new design of air-conditioning system and self-developed control program give full play to product performance and bring users a more comfortable air-conditioning experience.
Item/Series

DC Inverter Series

Constant Frequency Series

Cooling capacity (kw)

25 - 509

12 - 420

Heating Capacity (kw)

28 - 569

18 - 480

Airflow (m3/h)

5500 - 95000

2500 - 80000

Frequency Range of Compressor (Hz)

20 - 120

/

Max. length of Pipe (m)

70

50

Max. Drop (m)

25

25

Operating Range

Cooling

Outdoor DB temperature (°C)

-5-52

15 - 43

Indoor WB temperature (°C)

15 - 24

15 - 23

Heating

Indoor DB temperature (°C)

15 - 27

10-27

Outdoor WB temperature (°C)

-20 - 27

-10-15
Indoor Unit
1. Heat exchanger:
There are cross-flow total heat exchangers, cross-flow plate heat exchangers or rotary heat exchangers to choose from to meet the different needs of customers.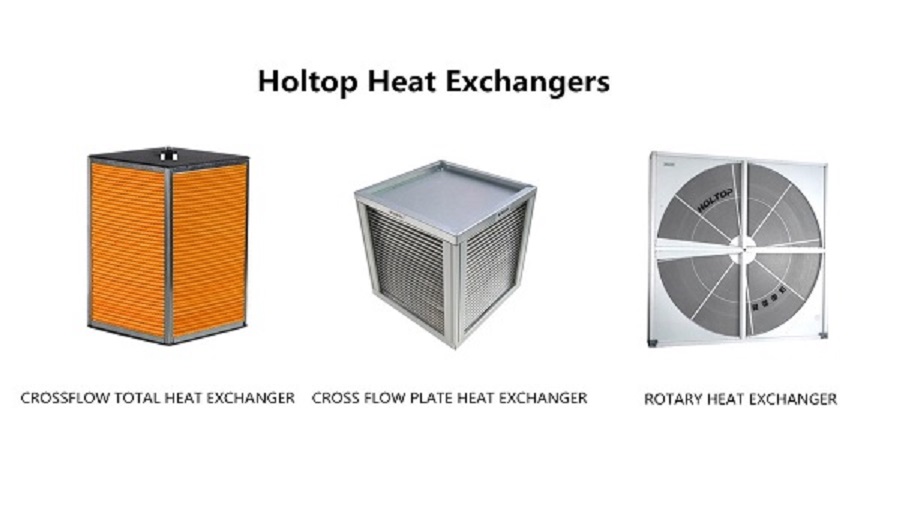 2. PM2.5 solution
1) Efficiently remove haze
Equipped with a high-efficiency filter element, which can effectively remove PM2.5 particles carried in the air, ensuring that the outdoor air entering the indoor air is clean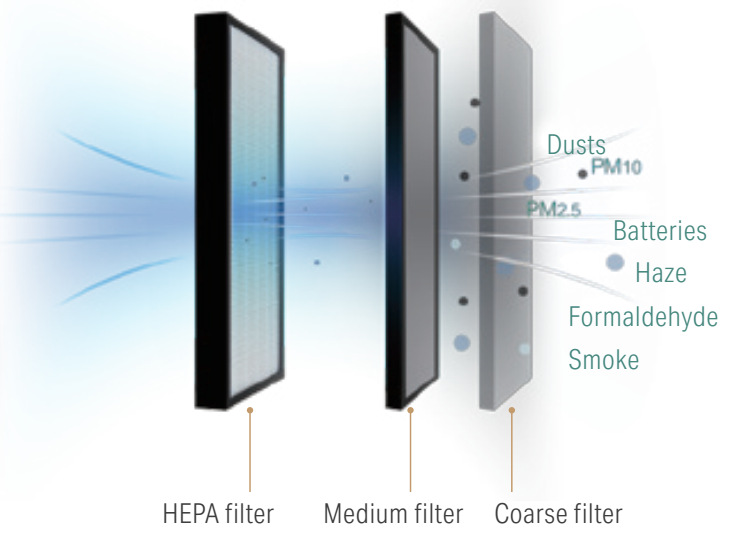 3. Indoor formaldehyde removal solution
The indoor unit can be added with a formaldehyde removal module to effectively filter and decompose formaldehyde molecules; coupled with the replacement and dilution of heat exchangers and filters, double removal of formaldehyde.

4. Bring fresh outdoor air
With this AHU, fresh outdoor air will be brought into the room. By increasing the oxygen concentration, reducing carbon dioxide, removing odors and other harmful gases, the indoor air quality is greatly improved.
Outdoor Unit
STRUCTURAL FEATURES OF THE TOP DISCHARGE OUTDOOR UNIT
STRUCTURAL FEATURES OF SIDE DISCHARGE OUTDOOR UNIT